House Painting Services In Boulder County & The Front Range
Interior & Exterior Painting Services For The Front Range
At Belladonna Painting, we provide professional painting services for homeowners in Boulder County, Longmont, Broomfield, Lafayette, Louisville, and other nearby areas along the Front Range. We specialize in both interior and exterior residential painting — but we also do everything in between. Below are a list of house painting services we offer!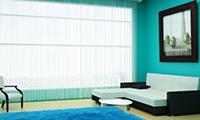 Fresh house paint can do a lot for your property, and a lot of it depends on the interior paint color you choose. The right paint job can make your home look brighter and more beautiful — especially if it is done by a professional painting company. Allow our painters at Belladonna Painting to help you choose the perfect shade to transform and make any area in your house reflect your dreams, hopes, personality, and mood. You'd be amazed at how a fresh coat of house paint can freshen up the inside of your home!
Boost the curb appeal of your Colorado home with a fresh coat of exterior house paint. Enhancing the outward appearance of your house with a fresh exterior paint color is a great way to increase your property's value and help maintain your investment. Prolong the lifespan of your home with a quality residential paint job from our professional painters at Belladonna, who have years of experience improving homes across the Front Range.
There's no better way to spruce up your deck or fence than with a fresh paint or stain job. Let Belladonna Painting help you make them look like new with our fence and deck painting services so you can sit back, relax, and enjoy your new backyard. Unlike other deck and fence painters in the area, we don't sacrifice quality for quantity or rush to get the job done — and you can bet that we will leave a clean and clear work area after the project is complete.

Belladonna Painting can make your home look its best, from interior and exterior house painting to deck painting, kitchen cabinet painting, and, you guessed it, power washing. Whether your home's exterior is painted or not, our residential power washing services are a safe and effective way to clean them thoroughly. We'll remove the grime, dust, and dirt to make your house look fresh and clean — which is especially important if you're trying to sell your house. Power washing also protects your home from damage that may be caused by debris build-up, whether that be from pollution, mud, animal waste, or any other contaminant. We customize our work according to what your property needs, making us one of the top residential power washing companies in the area.
Removing wallpaper is much harder than you think. You have to consider how it was applied, how long it has been on the wall, and many other factors. Why stress yourself out when we can get the job done for you? Our professional painters at Belladonna Painting can work on different types of wallpaper and applications in nearly any home along the Front Range, providing homeowners with the wallpaper removal solution they've been needing for years.

If you're tired of looking at your old, peeling cabinets, replacing them is not really a cost-efficient option — nor does it need to be done. Allow us to give them a new look with our kitchen cabinet painting services. Our professional painters understand that kitchen cabinets are one of the most expensive and visible parts of a home, so we take great care to repaint them with skill and impeccable attention to detail. Trust us to give your kitchen cabinets an instant makeover as part of your home improvement painting project!
---
If you live in the Boulder County area and are in need of a residential painting service, contact Belladonna Painting today or request a free estimate online. We look forward to helping recreate your space with a fresh coat of house paint!